Who are we?
Well not much of a we, it's a one-man show at the moment. This page is basically proofing CoinBakers is not a scam as that is one of the first things people think if it's related to crypto and money. Fair enough.
I'm a serial entrepreneur started CoinBakers as a service for myself because I simply didn't want to monitor charts all day. I've been trading and holding tech stocks (Tesla, Netflix at the moment) for years. I've also day traded Forex with margins for a while. That's an excellent way to lose money btw!
In my free time I sometimes contribute to open source project NanoCenter and answer questions on Quora. I'm a global top 10 writer on Quora for Bitcoin and crypto currencies.
How did it get started?
A couple years ago I was trading Forex. Not very succesfully so I bought a MetaTrader 4 bot after doing some research. Not very proud of this but I was scammed. There are also a lot signal services which sends you buy and sell advice. Never really worked out as I suspect they simply use the RSI indicator only.
I tried creating a service for traders to easily send signals but keep them accountable on their results. I got stuck at getting licenses for real time data. Expensive and old school.
Fast forward to 2017, getting real time data for crypto was straightforward, easy, and free! This opened a lot of oppportunities that I didn't have before. I also wanted to create something that really worked. So backtests are really important for me. I use it for my own funds (I'm thinking now you'd be crazy to have things unmanaged and be at the mercy of the market) and made it available for others to partly cover my own risks.
I enjoy automation and working with money lol. Since I don't trust the crypto market entirely I setup keyword triggers on news sites, subreddits, and major wallets, to let me know if anything crazy is happening that I should be aware of.
With this control center in place and the bot managing also my friends money, I was basically fund managing.
If you have any questions, technical or about trading, just fire them away. I can answer them all in detail
Services I started
So all this blah but let's show you I'm real and legit. I've started a non-profit jpopasia.com, which is one of the biggest Japanese music sites for people living outside Japan serving about half million users per month. We have interviewed many A-list celebrities. You can head out and see "CoinBakers" in the footer of the page.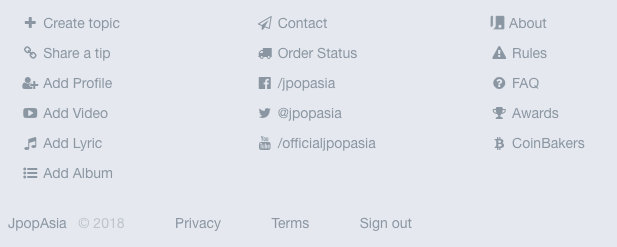 Another service I co-founded, leadsocial.com was acquired but unfortunately discontinued. You can still email the jason@ email to check. A new project I'm working on growthsub.com, is a service to grow startups in their early stages.
You can email all services I started with "jason@" and the domain name of each service. I (still) own all my jason@ mailboxes so if you're still in doubt, I will reply from those email accounts.